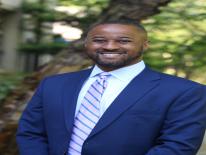 Board Member
Jeffrey H. Tignor is a lawyer at the Federal Communications Commission focusing on rules and regulations affecting wireless broadband providers. Mr. Tignor has over 20 years experience working on wireless broadband issues, wireline broadband issues and consumer protection, including three years leading a division of 85 plus staff members resolving consumer complaints.
Mr. Tignor is also the former Chairman of Advisory Neighborhood Commission (ANC) 4B. He was elected as the ANC Commissioner for ANC 4B-08 in November 2002 and served as the Chairman of ANC 4B during 2003 and 2004, often working on issues affecting public safety. Mr. Tignor is currently the President of the Harvard Club of Washington, DC, and Vice-Chair of the Board of Washington Episcopal School.
Mr. Tignor graduated from Harvard with an AB in Government in 1996 and from the Duke University School of Law in 1999. He moved to Washington, DC to live in his grandfather's former home in Ward 4, where he still lives today with his wife, Kemi, and son, Henry. Someone in the Tignor family has been living in Washington, DC continually, as far as he knows, since just after the Civil War. Mr. Tignor was appointed by Mayor Muriel Bowser on November 15, 2018 and confirmed by the Council for a term ending January 12, 2021. On July 8, 2021, Mr. Tignor was confirmed by the Council for a second term ending January 12, 2024.